Fulfilling our long-term vision to sustain healthy forests
At J.D. Irving, Limited (JDI) our role as stewards of the land is one of the most important we play. Our business begins with the forest.
Irving Woodlands is JDI's division dedicated to overseeing sustainable forest management, research and conservation and land holdings
Focused on rigorous land management and responsible stewardship, Irving Woodlands is guided by a 80-year management plan that preserves the environmental and ecological integrity of our land, air, water and wildlife.
We are committed to applying disciplined science, advanced technology, and best practices while assuring accountability through independent audits and environmental certification. All operations are regularly and independently audited according to ISO 14001 environmental standards and certified under the Sustainable Forestry Initiative® (SFI) program. In Maine, our woodlands are also certified under the Forest Stewardship Council® (FSC® C041515) program.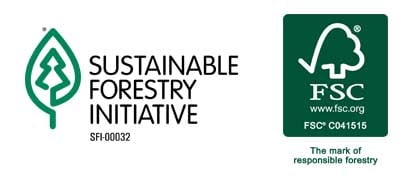 Our multi-faceted team at Irving Woodlands is involved in all aspects of forestry, including:
Nurseries and seed production
Tree planting and stand tending
Planning, modeling, growth and yield monitoring
Road construction and maintenance
Harvesting and transportation
Wood procurement and sales
Fish, wildlife, recreational and environmental management
Forest fire and other forest protection activities
Research, development and continuous improvement
Careers
Irving Woodlands has over 1,500 employees and contractors, dedicated to research and conservation, and continuously improving our sustainable forest management plan. Career opportunities include:
Foresters
Tree planters
Technicians

Contact
J.D. Irving, Limited
300 Union Street
Saint John, NB
E2L 4M3
Canada

To report a forest fire on lands we own or manage:
(506) 632-7777 (24 hours)
Districts:
Maine (Fort Kent)
(207) 834-5767
Black Brook
(506) 423-3340
Deersdale
(506) 246-8125
Doaktown
(506) 365-1022
Chipman
(506) 339-7900
Sussex
(506) 432-2925
Sussex Nursery
(506) 432-2900
Juniper Nursery
(506) 246-5268
Truro
(902) 895-4451
Purchase Wood Contacts:
Rob Anderson, R.P.F.
(506) 432-2876
anderson.rob@jdirving.com
Mark Morrell
(506) 435-3154
morrell.mark@jdirving.com
Rick McShane
(506) 433-0623
mcshane.rick@jdirving.com