Irving Shipbuilding is Canada's National Shipbuilder. We have proudly built and maintain over 80% of the Royal Canadian Navy's fleet in service today.
A trusted partner in the National Shipbuilding Strategy (NSS), Halifax Shipyard is at the forefront of shipbuilding in Canada. In 2011, Irving Shipbuilding was selected to construct Canada's future naval combatant fleet – the largest naval procurement program in Canadian history. The Halifax Shipyard has served as centre of shipbuilding excellence since 1889 and today, as a result of the $400+ million investment, is North America's most modern and largest under-roof facility.
Work is well underway at Canada's chosen shipbuilder, with two Arctic and Offshore Patrol Ships (AOPS) delivered to the Royal Canadian Navy, and Ship 3 to be delivered in 2022. Ships 4 and 5 are both under construction at the Halifax Shipyard. The six Arctic and Offshore Patrol Ships for the Royal Canadian Navy are in addition to two custom AOPS for the Canadian Coast Guard.
Design and engineering of the Canadian Surface Combatant (CSC) vessels continues with construction forecasted to begin in 2024. Over 300 of our shipbuilders are currently dedicated to the preliminary stages of the program and these teams continue to grow as we approach steel cutting. The 15 multi-mission Canadian Surface Combatants will provide the very best protection for the brave men and women of the Royal Canadian Navy and Canada's coastlines.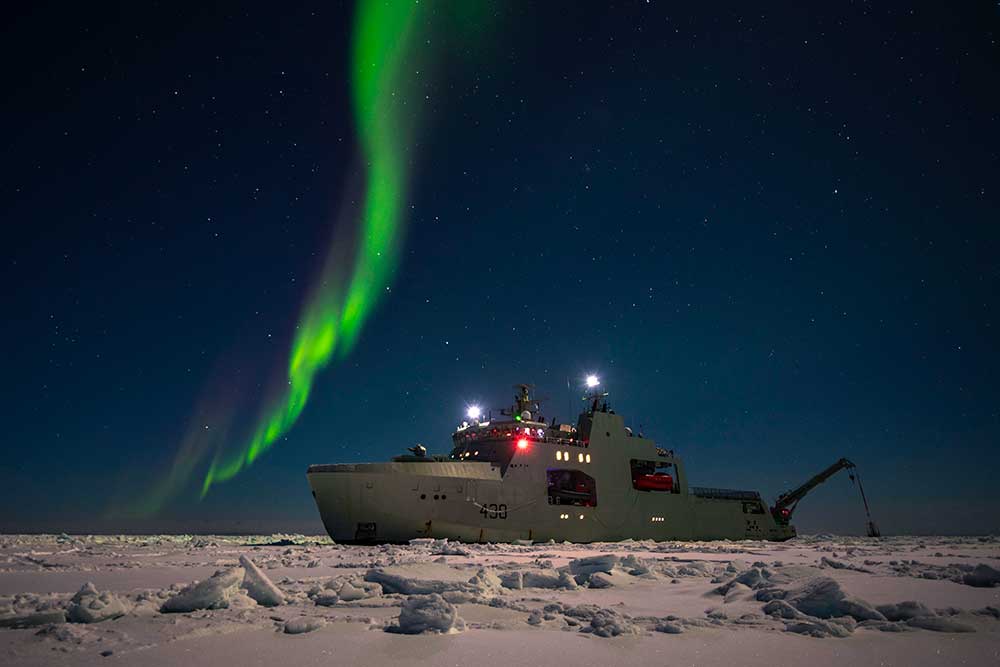 Careers
At Irving Shipbuilding, we are committed to building the best ships, with the best workforce in the best facilities. By joining our team of more than 2,100 shipbuilders you can enjoy a dynamic, diverse, and family friendly career with a company dedicated to your success, health, wellness, and safety.
We offer:
30 years of employment building modern patrol vessels and surface combatants

Work in the most innovative and efficient shipbuilding facility in North America

A skilled, globally diverse team

In-house training and development opportunities